Search Results for 'kidney'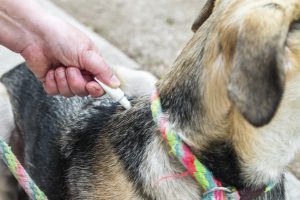 At some point in their lives, most of our pets will experience the annoyance of an internal or external parasite. Fleas, ticks, mosquitos, and other parasitic critters are more than just uncomfortable for pets, however. Many of these tiny foes are harbingers of disease, some of which can be passed to humans.
As responsible pet owners, it's our job to educate ourselves on the dangers of these common parasites and learn how we can protect our four-legged friends, and ourselves. Continue…
Wellness
At The Whole Pet Vet, we are committed to maintaining your pet's health at every age.
Learn More
We Have Your Pet's Whole Health Covered