When It Comes to Laser Therapy, We've Got Your Pet Covered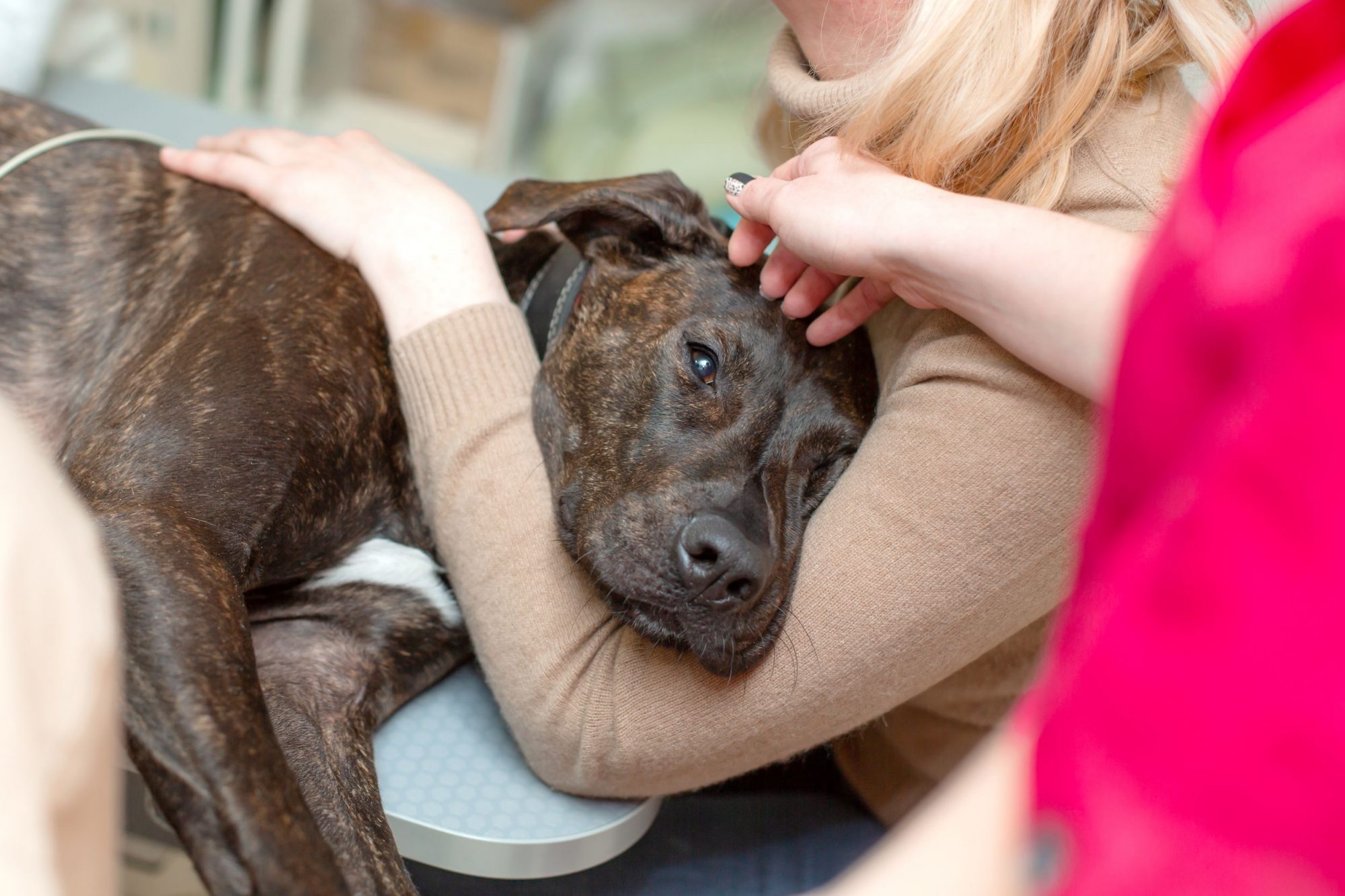 Here at The Whole Pet Vet Hospital and Wellness Center, we take pride in addressing the whole pet. This means that we look at the many facets that comprise pet health in order to support longevity and enhance vitality. 
Our services include traditional treatments as well as integrative holistic care to best care for a pet's needs. It's exciting to be on the cutting edge of veterinary medicine as a way to fully see and treat your pet. Among the many non-invasive modalities we offer, laser therapy is one of our favorites.
Yep, a Real Laser
The idea of aiming a laser at a single point on your pet's body might sound a little futuristic or even ineffective, but the truth might amaze even the most skeptical. The technology behind laser therapy is as astonishing as it is safe. Not to be confused with a surgical laser, this type of supportive therapy uses a cold laser by way of the energy of light.
Easy on the Pain
Developed in Europe in the 1970s, has been applied to various medical procedures. The FDA approved the use of cold lasers in the United States in 2002, and medical professionals now use it on pets and people alike. It is painless and, unlike many medications, doesn't cause dangerous side effects.
The Energy of Light
The benefits of laser therapy include:
Accelerated healing after surgery, illness or injury
Increased circulation
Decreased inflammation
Fights infection
Relieves pain
Reduces swelling
During the laser therapy procedure, we invite pets to relax in a comfortable position while soothing them with pets and cuddles. Holding onto a probe, we then focus light energy in the form of photons directly onto the area that needs help. The laser triggers energy production in the body's cells, which changes cellular metabolism, increases endorphins, and reduces pain. Some pets become so relaxed they actually fall asleep, and sessions typically conclude within 20 minutes.
The Long View
Laser therapy sessions are typically scheduled several times in order to deliver the maximum advantages of the treatment. Many patients enjoy positive results after the first application. The general rule is that the more chronic the issue, the more sessions are recommended.
If your pet suffers from any of the following conditions, cold laser therapy might be the next best step to help them:
Osteoarthritis
Degenerative joint disease
Skin or ear infections
Muscle or ligament sprains
Soft tissue injuries
Burns
Post-surgical pain
Wound management
Bladder inflammation
Hip dysplasia
The Gift of Laser Therapy
A pet that struggles with pain, discomfort, inflammation, infection, and slow healing may behave like a younger version of themselves after receiving laser therapy. As a safe, non-invasive treatment, laser therapy dovetails nicely with other veterinary medicine, such as prescription medication, herbs and supplements, chiropractic care, acupuncture, and rehabilitation.
If you have additional questions or concerns about laser therapy, please call us at (408) 402-3071. The Whole Pet Vet Hospital and Wellness Center is happy to help!
We Have Your Pet's Whole Health Covered