Giving Back
Dr. Hilary Wheeler is a proud alumna of Cummings School of Veterinary Medicine at Tufts University, and she is dedicated to supporting the next generation of veterinarians. You can help Dr. Wheeler and show your commitment to healing animals, helping humans, and transforming global health by making a gift to Cummings School of Veterinary Medicine HERE.
Contributions go directly into Cummings School's operating budget and enable Cummings School to provide the most advanced care possible for critically ill or injured animals, purchase new hospital and laboratory equipment, provide scholarships to those who wouldn't be able to pursue their career goals without financial assistance, support wellness initiatives for students and faculty, enable faculty research and development, and more!
Street Dog Coalition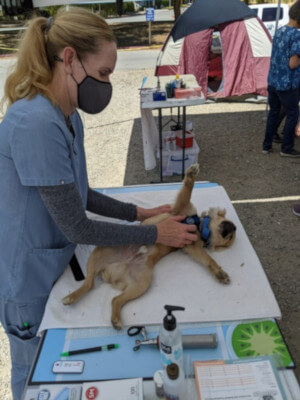 Dr. Wheeler is also the Bay Area team lead for The Street Dog Coalition. We conduct monthly events at various locations, providing free basic veterinary services to pets of people experiencing homelessness or near homelessness. We also provide food and essential items for the people and their pets who attend the clinics. Examples include dog collars, leashes, harnesses, jackets, toys, dog and cat (we see cats too) food, blankets, socks, beanies, first aid kits, water, snack bars, etc. For more information please visit our website.
Click here to watch a local news report about The Street Dog Coalition.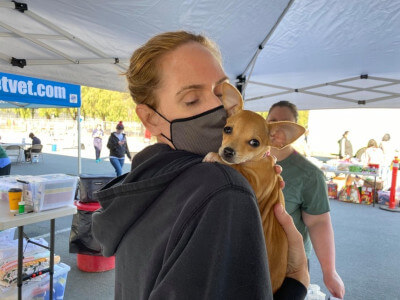 Wellness
At The Whole Pet Vet, we are committed to maintaining your pet's health at every age.
Learn More
We Have Your Pet's Whole Health Covered