Taking Care of Your Pet's Health Care
You are not alone when it comes to providing your pet with the health care he or she needs. The staff at The Whole Pet Vet has collected a number of helpful resources and comprised a list of frequently asked questions to make your pet's health easier to manage.
New Information About Cat Vaccines
Updated information about getting your cat vaccinated - click here to read the article. 
Telemedicine Information
We now have a dedicated line for telemedicine consult requests! In order to qualify for a telehealth consult, the pet must be an existing patient of The Whole Pet Vet and must have had a physical exam done by one of our doctors within the past year. These consults are conducted via Zoom and allow us to respond to general medicine questions, non-urgent concerns such as superficial wounds or abrasions and/or follow up visits for
conditions such as allergic dermatitis, ear infections, etc.
Eligible Patients can call (408) 444-2008 and a veterinary technician will check voicemail messages once or twice a day DURING REGULAR BUSINESS HOURS, with the goal of returning calls within 24 hours. If a return call is not received, clients can call our main hospital line (408) 402-3071.
The technician will triage the call and determine if the pet is a candidate for a telehealth visit, then schedule the consult and send a Zoom invite link via email. If we determine that the pet should be seen by a veterinarian, we are continuing to provide curbside service in accordance with COVID-19 prevention protocols. This allows us to safely provide high quality veterinary care for our patients while communicating to clients by phone to discuss findings and review treatment plans.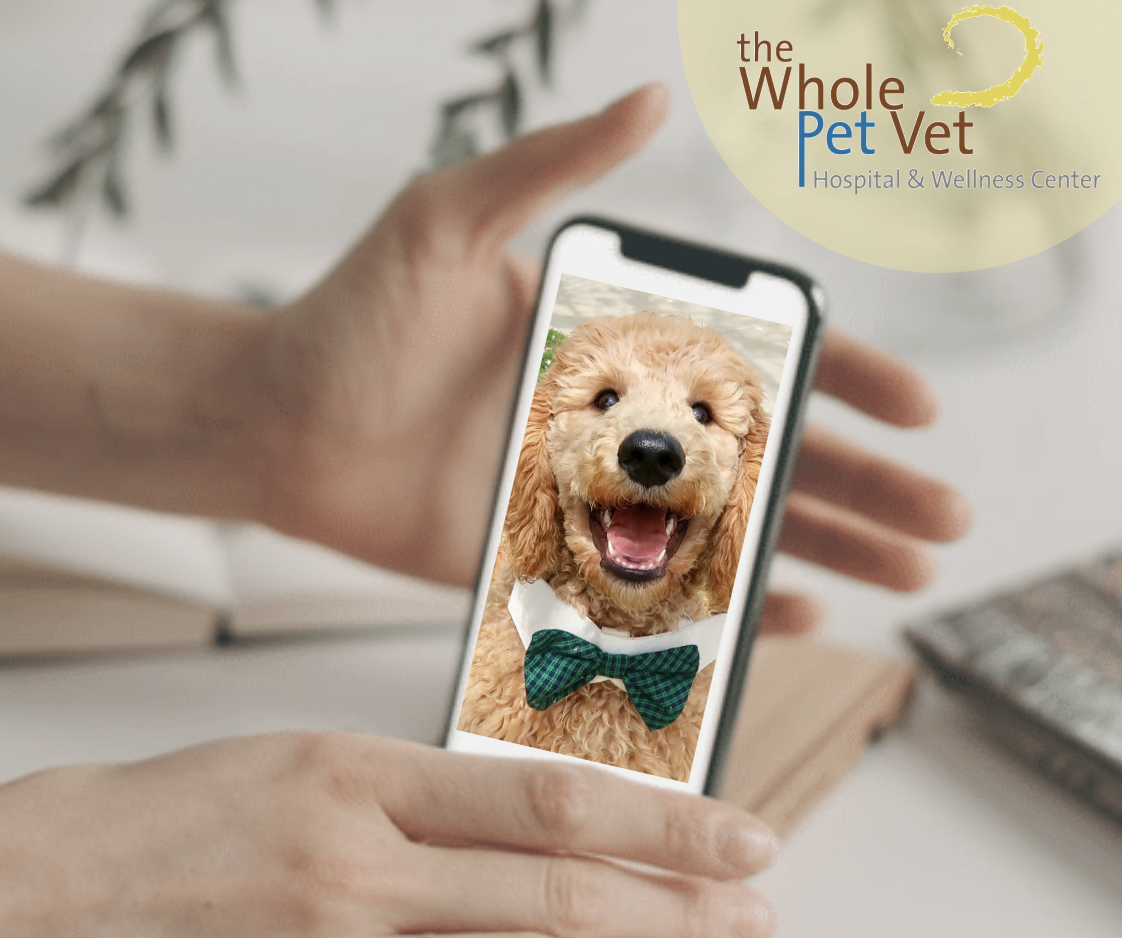 Delivery/Pickup Information
A local service is also providing prescription and pet food pick up/delivery for people! Please click here for more information: https://www.360petcab.com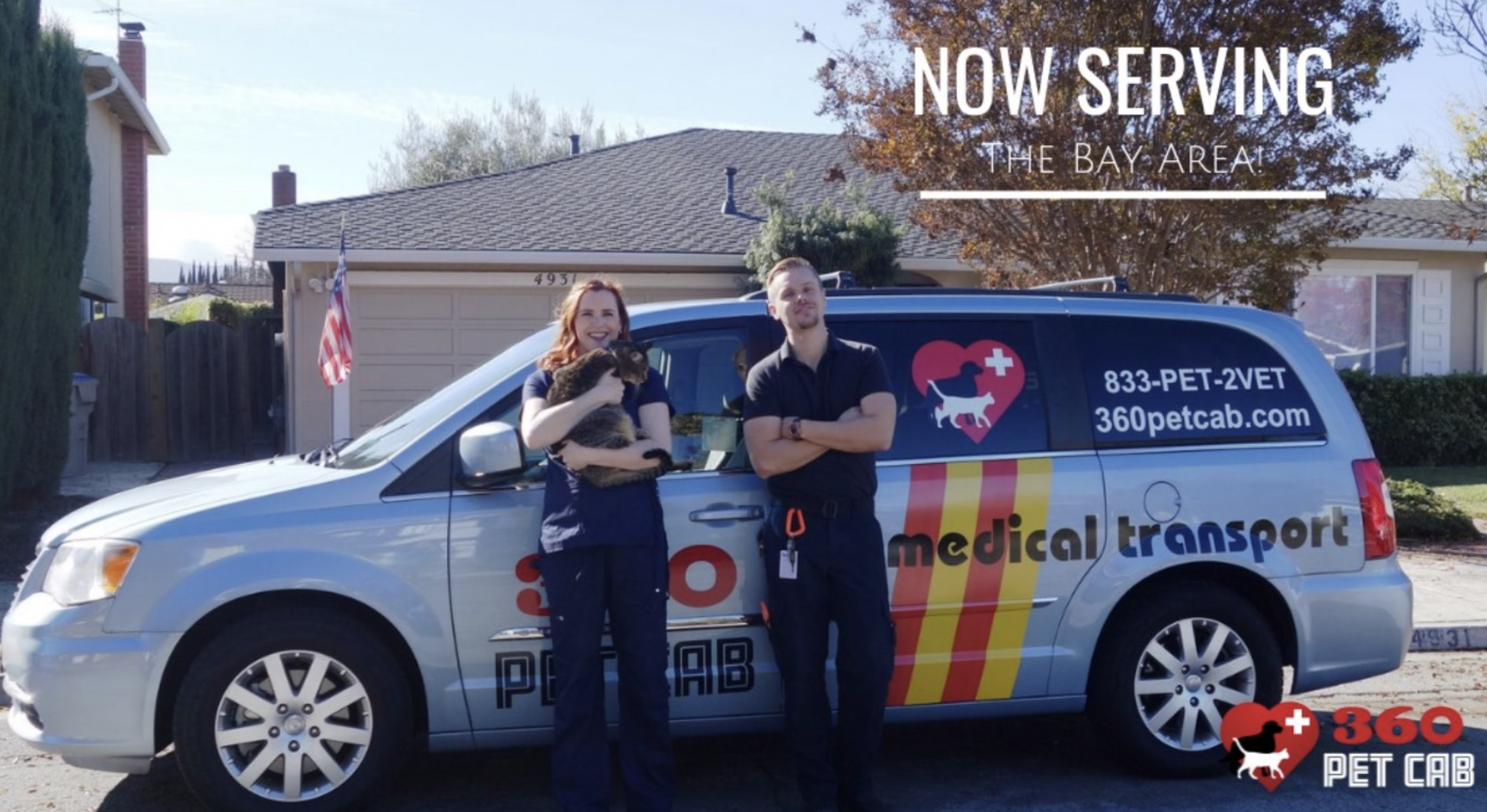 Frequently Asked Questions
Where can I find emergency services and information for my pet?
Online, Sagecenters.com offers a variety of information about pet emergencies. They also provide 24-hour emergency care at their Campbell location.
After-hours emergency care is also available through United Emergency Animal Clinic at their San Jose and Campbell sites.
If you need help transporting your pet, 360 Pet Cab can help. Call them at 833.738.2838.
---
What do I do if my pet ingests a poison?
ASPCA Poison Control is a resource for any poison-related emergency, available 24/7 year round. If you think your pet may have ingested a potentially poisonous substance, call (888) 426-4435. A $65 consultation fee may be applied to your credit card. You may also call the Animal Poison Control Center at (888) 426-4435.
---
Which people foods are toxic to pets?
Items such as grapes, raisins, avocados, and certain citrus fruits can seriously harm our furry friends. Chocolate is another common offender, which contains large amounts of methylxanthines. If ingested in significant amounts, they can cause vomiting, diarrhea, panting, excessive thirst, urination, and hyperactivity. In severe cases, abnormal heart rhythm, tremors, and seizures may also occur.
Common houseplants such as azalea, rhododendron, sago palm, lilies, kalanchoe, and schefflera are often found in homes and can be harmful to pets. Lilies are especially toxic to cats and can cause life-threatening kidney failure even in small amounts.
Please refer to the ASPCA poison control site for a comprehensive list of potentially poisonous plants.
---
What's the difference between the brand name, trade name, and generic medication?
Brand names and trade names are also called proprietary names. They are the trademarked names you recognize on the shelves and see in advertisements. The generic name is the nonproprietary name of the drug and is the same for all versions of that drug.
For the most part, there is no difference between these types of medications. The United States Pharmacopeia (USP) sets the standards for the quality, purity, strength, and consistency of all prescription and over-the-counter (OTC) medications in the United States. If you look closely at the drug labels, you'll see "USP" printed after the drug name in the ingredient list.
---
Where can I get my pet's prescriptions filled?
You have several options when your pet needs a prescription medication:
You can get it from your veterinarian if it's kept in stock.
Your veterinarian can write (or call in) a prescription to a local pharmacy that stocks the medication.
Your veterinarian can provide a prescription so you can get the medication from an online pharmacy.
---
Can I get my pet's prescription medications from Canada?
No. Drugs from Canada are not approved by the federal government for use in the United States. It is illegal for you to get medications shipped from Canada for yourself or for your pet.
---
Why do some medications cost more from my veterinarian than from an online store?
Online pharmacies may buy larger amounts at one time, so they get bulk pricing which may be lower (or much lower) than what your veterinarian pays.
---
What are the risks of ordering from an online pharmacy?
The amount of risk depends on the quality of the pharmacy. Human error is a risk with any source, but the risk is minimal if the proper procedures are in place.
When you order from an online pharmacy, the product must be shipped to you. If the medication isn't properly shipped (for example, it gets too hot or cold) or isn't properly packaged, it could be ineffective or damaged and unusable. Always check that the pharmacy is Vet-VIPPS certified. We recommend using our home delivery service provided through VetSource.
---
Why should I microchip my pet?
There's no better way to prevent the permanent loss of your best friend. The Whole Pet Vet uses Datamars companion animal ID. You can register your pet for free on PetLink and travel anywhere in the world. If your pet gets lost, a universal ISO-compliant scanner can read the chip to ensure his or her safe return! There is no annual fee to maintain your pet's information in the database. The chip is a single injection and offers a lifetime of protection.
---
Why should my pet take heartworm preventives?
Heartworm disease is caused by a parasite that's carried by mosquitoes. If an infected mosquito bites your dog or cat, the parasite can enter the bloodstream and travel to the arteries surrounding the heart, causing potentially life-threatening complications. Unfortunately, our climate can be kind to mosquitoes, which makes year round prevention more important in this area.
We Have Your Pet's Whole Health Covered