Disaster Preparation Tips to Improve Your Pet's Safety in an Emergency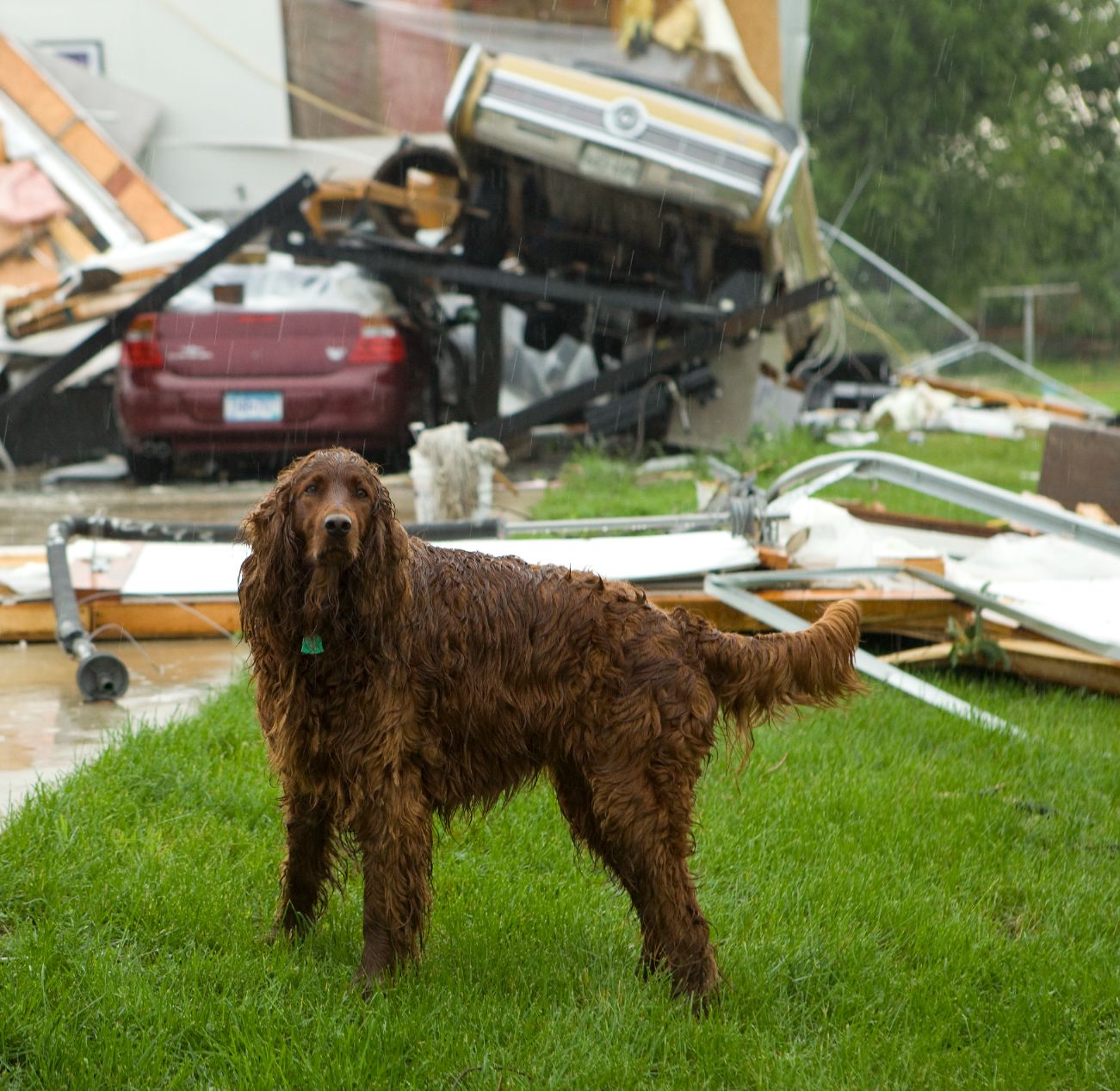 Whether you are taking your pet on a trip or just want to have a plan in place for unexpected situations, disaster preparedness is an important element of pet ownership. The Whole Pet Vet Hospital & Wellness Center wants to help you be prepared for anything with your pets:
At Home or Away, Plan for Trouble before It Happens
It is imperative to include your pets in all of your disaster preparedness plans so you know how to get them to safety in the event of an emergency. Be sure to:
Designate one family member to secure each pet
Get your pets microchipped in case you get separated
Make sure your microchip information is up to date
Make a list of nearby accommodations that allow pets in case you have to evacuate
What About Floods, Wildfires, and Other Weather Disasters?
You can't always predict when disaster will hit. Floods and mudslides can occur without warning. Lightning strikes can start fires and lead to power outages. How will you find family and pets during a weather emergency?
Designate a contact person outside of the disaster area.
Have a pet emergency kit in your vehicle or other shelter. This should include first-aid items, leashes, breakaway collars, food, water & bowls, and up-to-date medications.
Keep a stash of warm blankets and dry towels in your emergency shelter or vehicle.
Knowing that you've prepared in advance for disaster emergencies will ease your mind should you be separated from pets and family.
Health Emergencies
Even if you are in good health, it is a good idea to make a plan for unexpected health emergencies. Your health emergency plan can include:
Asking someone to check in with you at least once per day.
Making your house key or entrance code available to someone you trust.
Have a list of pets—names, special care considerations, and emergency contacts—readily available to first responders. Laminate the list for protection.
Travel Accidents and Emergencies
When you travel with your pets, you plan for their comfort. Be sure to plan for emergencies as well.
Extreme temperatures—If your car breaks down or you're in a fender bender, and pets get loose, the outside temperature can harm them.
A comfortable air temperature of 77 degrees will register as 125 degrees on asphalt. Sensitive pet paws can burn within seconds.
Temperatures below freezing are too cold for pet paws.
Consider leaving your pets at home when temperatures are extreme.
Health Crisis While You're Away From Home—Help keep your pets safe with these simple recommendations.
Pet-friendly lodging—Provide management with your emergency contact information and any specific pet care needs.
Cabin stay or other private retreat—Check in with your emergency contact at least once per day. Let them know where you are and how to reach a local veterinarian.
Ask Us To Help You With Your Pet Disaster Preparedness Plan!
We are happy to help you create a plan to keep your pets safe in an emergency. We're just a phone call away at (408) 402-3071. Please keep in mind we are fielding a much higher number of phone calls and emails than usual, so it may take a few days for us to respond to non-emergency inquiries. Try to plan ahead and we will do our best to answer any questions.
Our staff and veterinarians are here to help you and your pets live long, happy, and healthy lives together. Are your pets due for vaccine updates or a wellness exam? Request an appointment today. We are currently booking wellness appointments several weeks or longer in advance, but are happy to work with you to get your pet on our schedule. Be safe out there!
We Have Your Pet's Whole Health Covered