Tips for Adopting A New Pet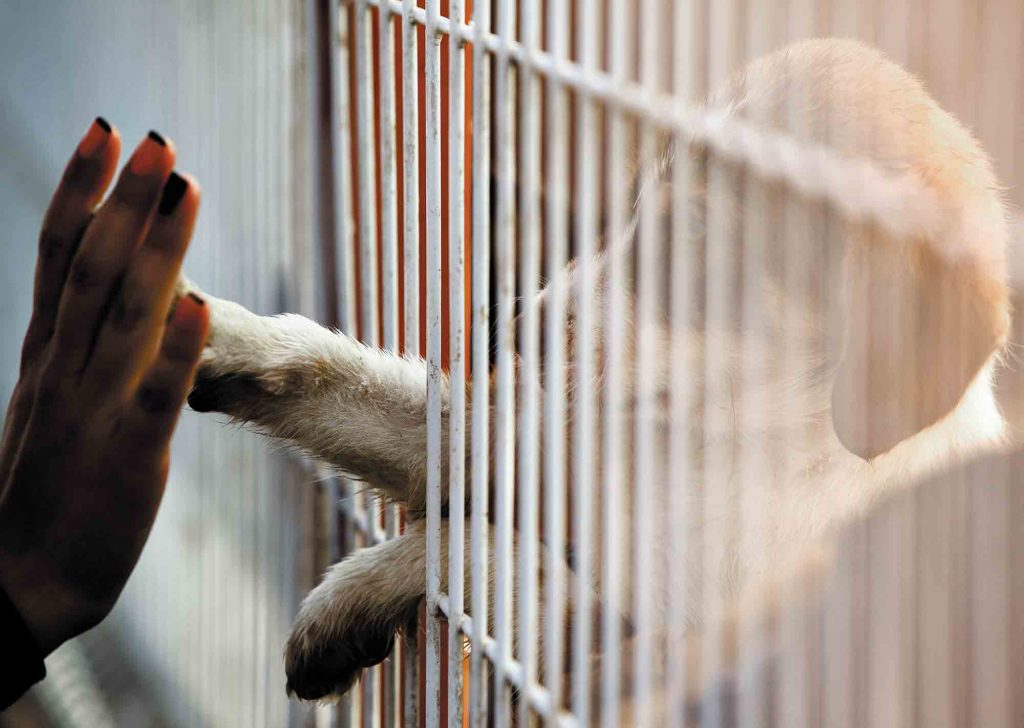 Have you recently decided to bring a new pet into your family? If so, congratulations! You might feel excitement coupled with a mounting sense of dread as you peruse the internet, get unsolicited advice from friends and family, and look around your house thinking – what am I getting myself into?
If so, fear not! The Whole Pet Veterinary Hospital and Wellness Center is by your side, with some ideas on how to pick a wonderful companion, what to ask before bringing them home, and where to look for the very best addition to your family. Welcome to our tips for adopting a new pet!
How to Decide What Pet is Right for You
While it can be tempting to adopt on the spot, it's important to think about what kind of pet will be right for you. Think critically about your current lifestyle, and what you enjoy doing. Remember that dogs may be with you for up to 15 years, cats up to 20, and birds – let's not even start! Many bird breeds live well into their 80's.
So, how does a pet fit your lifestyle? If you're a runner, maybe a dog who likes to run and needs lots of exercise will fit well with your household. Do you have children? And, who will be providing most of the care for the new pet? Here are some things to consider.
Do your research – If you're curious about different breeds, get a book that gives an overview of breed characteristics and ask the experts to weigh in on what breeds might be right for you. We are happy to talk to you about your needs, desires, and lifestyle and give you some ideas for what to look for.
Consider size, breeds, and needs – That Irish Wolfhound won't fit on your lap for long, and the dachshund may have trouble staying with you on your daily runs. Although you may think cats are independent, cats do need and thrive with daily human interaction and exercise. Grooming and exercise needs should be a consideration as well. Make sure you are aware of any breed- related diseases or conditions.
Looks aren't everything – Although you may want to go with beauty over brains, make sure your new companion has a temperament that you like, and that they are socialized and friendly. That can go a long way to making your newly adopted pet a friend for life.  If you have children, a confident, playful pet may be your best bet as timid pets may have a hard time with the high activity levels that often accompany households with kids.
Make sure the pet likes to be handled – touch their ears, paws, and body – and check that they don't become aggressive or try to get away.
Know what to look for – You'll want to make sure your new pet looks healthy, alert, and normal. Here are a few things to look for:
The pet looks and acts aware and alert, not lethargic
Healthy body weight (ask us if you need help to tell!)
Clear and clean eyes, ears, and nose
Skin and coat that are glossy without any bald patches or dry, flaky skin
No coughing, sneezing, or difficulty breathing
A pet who turns his head to look at you when you clap your hands
A pet whose eyes follow a ball or toy that you toss
Normal walking and running – no limping
Where to Adopt a New Pet
In our opinion, the adage "adopt, don't shop" is some of the very best advice out there. Shelters are teeming with every type, breed, and age of pet, and many of them are loving, social animals who would make wonderful pets.
Consider your local shelter or a pet rescue organization. Many of these take in purebred pets, but if you are set on a specific breed, contact any number of reputable local breed rescues. If you need references, give us a call. We often work with shelters, rescues, and breed specific rescues and are happy to pass along any information.
If you want to get a pet from a breeder, make sure they are reputable. Ask us or the local breed club to point you in the right direction. Buying a pet from a pet store is risky, in that it's impossible to get any information about a pet's history, personality, or socialization. Sadly, a percentage of puppies and kittens at pet stores are from puppy (or kitten) mills.
What to Ask Before Taking Your New Fur Baby Home
When you have decided on your new pet, there are a few questions to ask before you bring them home. Of course you'll be prepared for all the changes and have the basics – like food, food dishes, leashes and collars, toys and a bed – but here are a few other things to think about and to ask.
What is my pet's background?
How was my pet socialized?
What are my pet's likes/ dislikes?
What vaccinations has my pet had? What does she need next?
Has my pet been tested for heartworm disease?
Has my pet been spayed or neutered?
Has my pet been dewormed?
We hope this has given you a little guidance and tips for adopting a new pet. We are so excited for you, and if you have any questions or concerns, give us a call. We're here to help!
Wellness
At The Whole Pet Vet, we are committed to maintaining your pet's health at every age.
Learn More
We Have Your Pet's Whole Health Covered