It's The Most Wonderful Time of the Year…To Help Homeless Pets!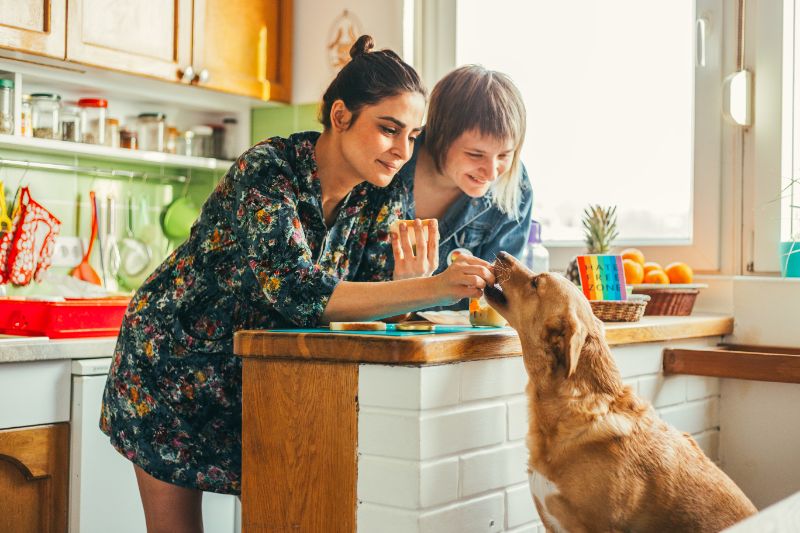 In truth, pets waiting for their forever homes need help regardless of the season – and benefit from the generosity of others all year long. However, this time of year inspires selfless giving and sharing, so it makes sense for animal lovers to look for opportunities. Barring the adoption of every animal in need, there are other ways to help homeless pets this holiday season.
Simply Splendiferous
A classic way to show your support to animals in need is to donate supplies to shelters, rescues and foster families. Items like dry and wet food, fleece blankets, toys, litter, and waste bags are always used and appreciated. Check your favorite shelter's website for their wishlist, or simply call them for further details.
Stuff of Substance
Donating your time, energy and special skills to animal organizations is another fantastic way to help homeless pets. Consider volunteering in the kennels, opt-in for walking pets that need exercise, or try your hand at fund-raising. There really is no shortage of meaningful opportunities at shelters or rescues, and the rewards are immeasurable.
Get Organized
Speaking of fundraising, enlist a few friends or co-workers and start a program to raise money for homeless pets in need. This could be a swap meet or garage sale, a car wash, a photo-calendar printing, or an organized walk, like a 5k or even a marathon. Use your media savvy to inspire others and get more people involved.
Share the Wealth
Once you're raised some money, you can add to it. Donating a cash gift to homeless animals is an important part of caring for them. This is particularly handy if you don't have time to physically volunteer, and goes a long way toward benefiting the lives of our four-legged friends.
You can even stipulate that the money raised is to fund future spay/neuter procedures, emergency treatment or vaccinations.
A Helping Hand
Depending on where you live, there are likely to be at least a couple feral cats around. Stray dogs are less common, but either way you could create a little condo for them to hang inside of on super chilly nights. Providing water in heated bowls can be a great way to help homeless pets stay hydrated and healthy.
Adopt, Don't Shop
As an animal lover you are probably an advocate for the "adopt, don't shop" movement. Use your voice to raise awareness about the fight against homelessness. Encourage loved ones and acquaintances to look at shelters and rescues before going to a breeder. They'll see how much you love your adopted pets and may do the same.
Help Homeless Pets Everyday
All of us at The Whole Pet Vet Hospital & Wellness Center are always glad to extend our hands and hearts to animal causes. If you have further questions about how you can help homeless pets this holiday season (and throughout the year, too), please let us know.
We Have Your Pet's Whole Health Covered